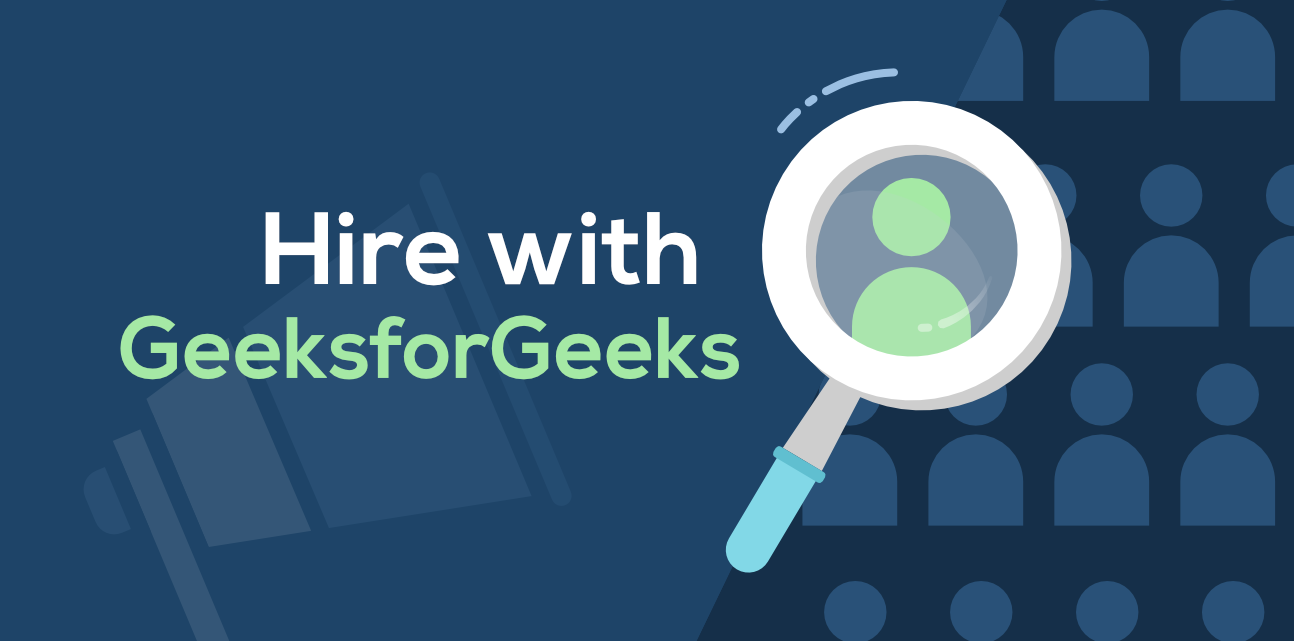 Hire Smart | Hire with GeeksforGeeks
GeeksforGeeks has built a gigantic network of geeks from all over the globe, through various online and offline courses. We are offering IT companies to hire talented engineers with us at no cost of acquisition. Kindly fill up this form, our team will get in touch with you regarding the same.
NOTE: PLEASE PREFER TO USE YOUR COMPANY EMAIL ID FOR FAST RESPONSE.
PLEASE DO NOT FILL THIS FORM IF YOU ARE LOOKING FOR JOBS.
* Required

Your response has been recorded.



Testimonials